Business
information
We support production sites for more than half a century. It is our mission to continue to improve customer's satisfaction from the past to the present and the future.
Manufacture and sales of fittings, valves, pumps and tanks for food, pharmaceutical, cosmetics and semiconductor manufacturing equipment
Design, production and installation of the above devices
Equipment design, development, construction, commissioning, and ancillary services mounted the above machines and devices
Sales, import and export of stainless steel piping materials and steel materials
Processing of stainless steel piping materials and steel materials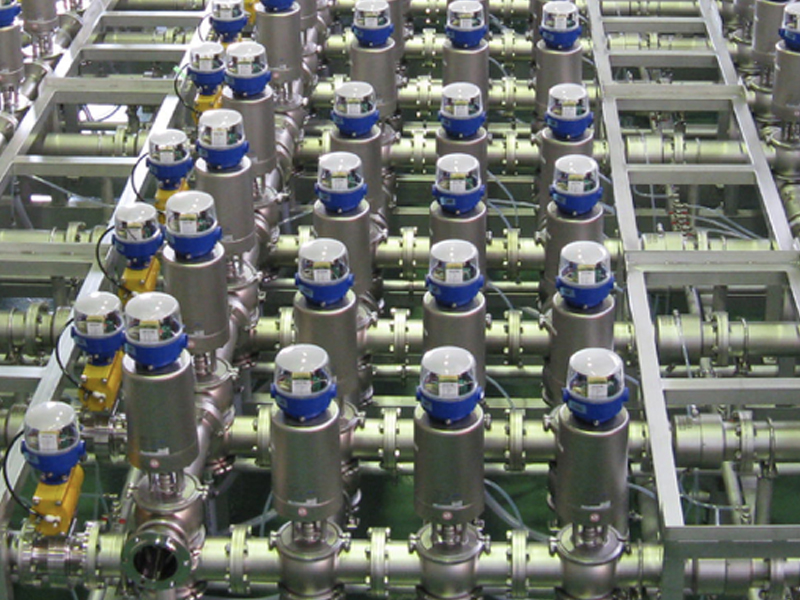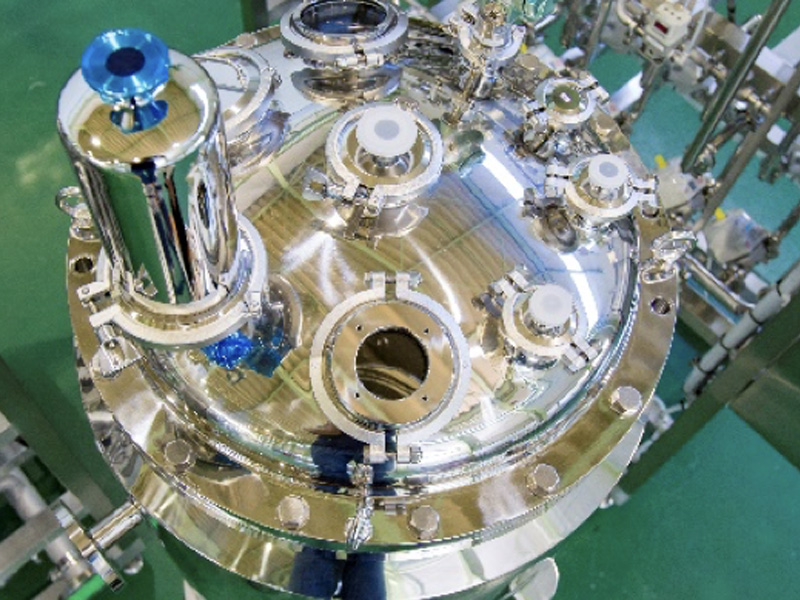 Business
field
---
TOSTE creates new value with reliable technologies and proposals based on our products and services that are trusted in various fields and our experience and results that respond quickly and flexibly to a wide variety of needs.
TOSTE's
strength
---
Providing unique products and services that combine the two businesses of trading companies and manufacturers
Protecting the quality of foods, pharmaceuticals, beverages, etc. with technology dependent on the accumulated long experience.
Toste's customers are manufacturers of food, medicine, cosmetics, and semiconductors.There are over 2,000 companies and more than 3,000 factories. A common requirement in any industry is "thorough quality control."
It is not an exaggeration to say that our corporate organization is only company in the industry that has a well-balanced three technologies: "individual manufacturing technology to maintain sterility", "planning ability to respond to customer orders", and "maintenance service technology".
We have earned the trust of our customers as a company with comprehensive sanitary technology, and our products are used in factories of the largest beer manufacturers in Japan. We support manufacturing sites as business partners for well-known companies such as well-established pharmaceutical companies and beverage manufacturers with the top share in Japan.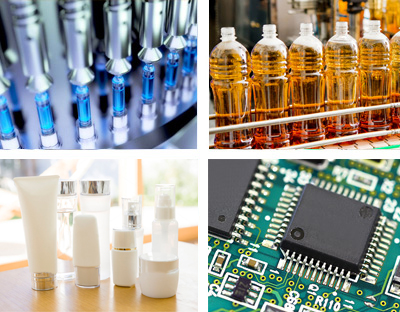 Stock-and-delivery business that delivers on demand
We have a manufacturer function and a trading company function, and we have listened carefully to every customer's voice to enhance our position in the industry.
In addition to delivering our sanitary products to our customers through a factory-directed supply system, the trading company division sells stainless steel materials used in shipbuilding, buildings, oil, gas, and chemical plants to trading companies and end users.
We also operate a stock-and-delivery business that purchases and stocks products from other companies and group companies, and delivers them according to orders.
We strive to propose proposals tailored to the needs so that both customers and suppliers can benefit.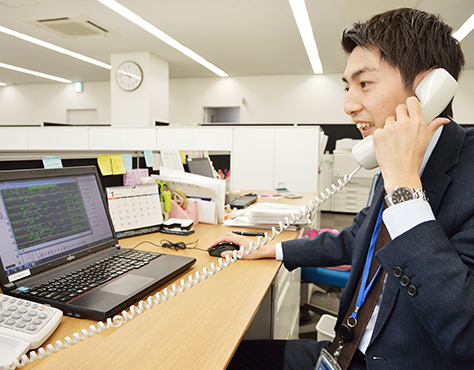 As a reliable manufacturer and distribution company, we are close to our customers.
The goodness of TOSTE is "goodness of people", and we have received such comments from companies who have been dealing with them for many years. We always keep in mind the importance of communication not only in relations with customers but also in internal collaboration.
As a reliable partner, we will work with our customers to provide the best solution. Please feel free to contact us if you have any inquiry.